Predictive analytics boosts firms' productivity
Companies will see a significant increase in their profitability in the coming years if they have systems in place that can predict metrics for business performance, compared with competitors that are still using reactive technologies.
This is according to new research from Gartner, which estimated that by 2017, firms with predictive analytics in place will be 20 percent more profitable than those without. These tools are said to be highly useful in areas such as alerting enterprises to new opportunities and advising them on the best course of action to take to exploit this.
Many businesses may miss "transient" events, which will require them to act quickly in order to capitalize on the moment, if they do not have this. Without strong business velocity and agility, these opportunities will pass enterprises by before they have a chance to adapt their processes or operations.
Samantha Searle, research analyst at Gartner, said that using historical measures to gauge business performance is now a "thing of the past" thanks to the potential of predictive big data analytics.
She added: "To prevail in challenging market conditions, businesses need predictive metrics – also known as 'leading indicators' – rather than just historical metrics (also known as 'lagging indicators')". These predictive metrics are especially useful for companies that are seeking to mitigate risks and prevent disruptive events having an impact on productivity.
Gartner's research revealed that while 71 percent of business leaders say they understand which key performance indicators (KPIs) are the most vital to supporting their business strategy, only 31 percent said they had a dashboard in place to provide visibility into these.
The firm also discovered during its conversations with business and IT leaders that the term KPI is often misinterpreted, which leads to companies not having adequate predictive tools in place to deliver the information they need.
Ms Searle stated: "They persist in using historical measures and consequently miss the opportunity to either capture a business moment that would increase profit or intervene to prevent an unforeseen event, resulting in a decrease in profit."
This could create issues for many organizations as they have to adapt to a more digitized world. Gartner observed that firms will have to develop new business models to cope with this and to compete at the speed of 'business moments' – as opportunities for profit will now come and go much faster than in the past.
Senior IT managers and business process directors will therefore be expected to manage an unprecedented degree and pace of business change, as well as seize transient business moments by discovering what customers value and by personalizing processes to deliver that value – all in the same instant.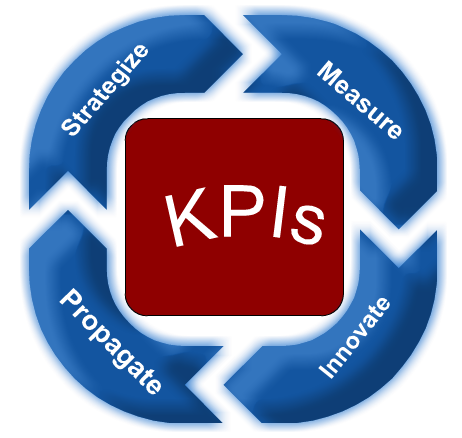 This means simply having access to customer data will not be enough to make this a success. Firms need solutions that can convert this information into useable insight as quickly as possible, which will lead to greater demand for new enterprise data warehouse solutions such as in-memory computing.  Ms Searle added the ability to identify the metrics that will be most relevant to success and being able to measure these factors quickly will be crucial in determining the organizations that survive the shift to a digital world.
Commenting on the story, Dr. Sharon Kirkham, Data Scientist and Director of the Kognitio Analytics Center of Excellence said with this "unprecedented degree of business change" comes complexity. Not only in the increased use of mathematical algorithms, such asthose coded in the R programming language, but also in deployment. Businesses now require predictive analytics to be accessible, or at the very least digestible, by a wider business audience than ever before.  The  analytical platform your organization employs must not only underpin your standard business intelligence applications but also offer interfaces to harness the power of predictive analytical tools and programs such as R and Python.